Assisted Living | Group Home
Behavioral Health | Correctional Facilities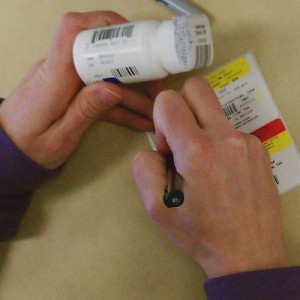 Guardian Pharmacy of Minnesota has a local team of dedicated professionals committed to providing excellent customer care. Our team consists of pharmacists, certified pharmacy technicians, billing experts, data entry specialists and delivery drivers. We provide several service features that benefit our care-providing customers and their residents.
Some of these services include:
24/7 access to one of our pharmacists
Specialized medication packaging
Up-to-date Medication Administration Records (MARs)
On-site medication destruction
Pharmacy Technician-assisted medication exchanges
Itemized invoices and local dedicated billing team
Significant reporting capabilities such as: cost recaps by patient, by drug, by wing or by floor, etc.
Specialized equipment such as card storage bins, med carts, iPads (for direct internet connection to our pharmacy) etc.
Free delivery
Medications can be unit-dosed and provided in bubble packs, Optipak, or bottles.
We use the Docutrack paperless system in our pharmacy. Removing paper from the pharmacy creates a more productive workflow and enables flawless audits and superior customer service. All documents are easily accessible to all staff members, reducing the time required to pull documentation for patients, doctors, and facilities.